#349899 Nike Golf Dri-FIT Cross-Over Texture Polo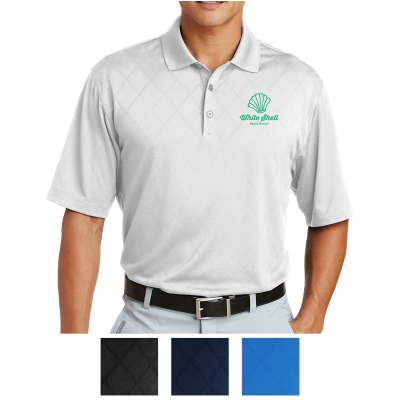 zoom_in Hover or clickTap to zoom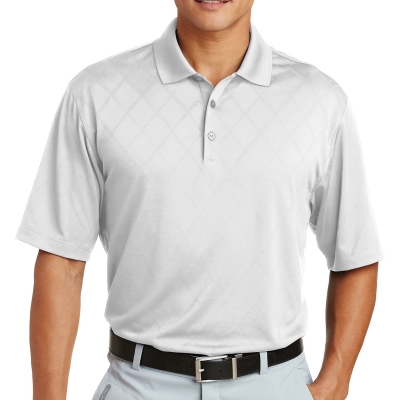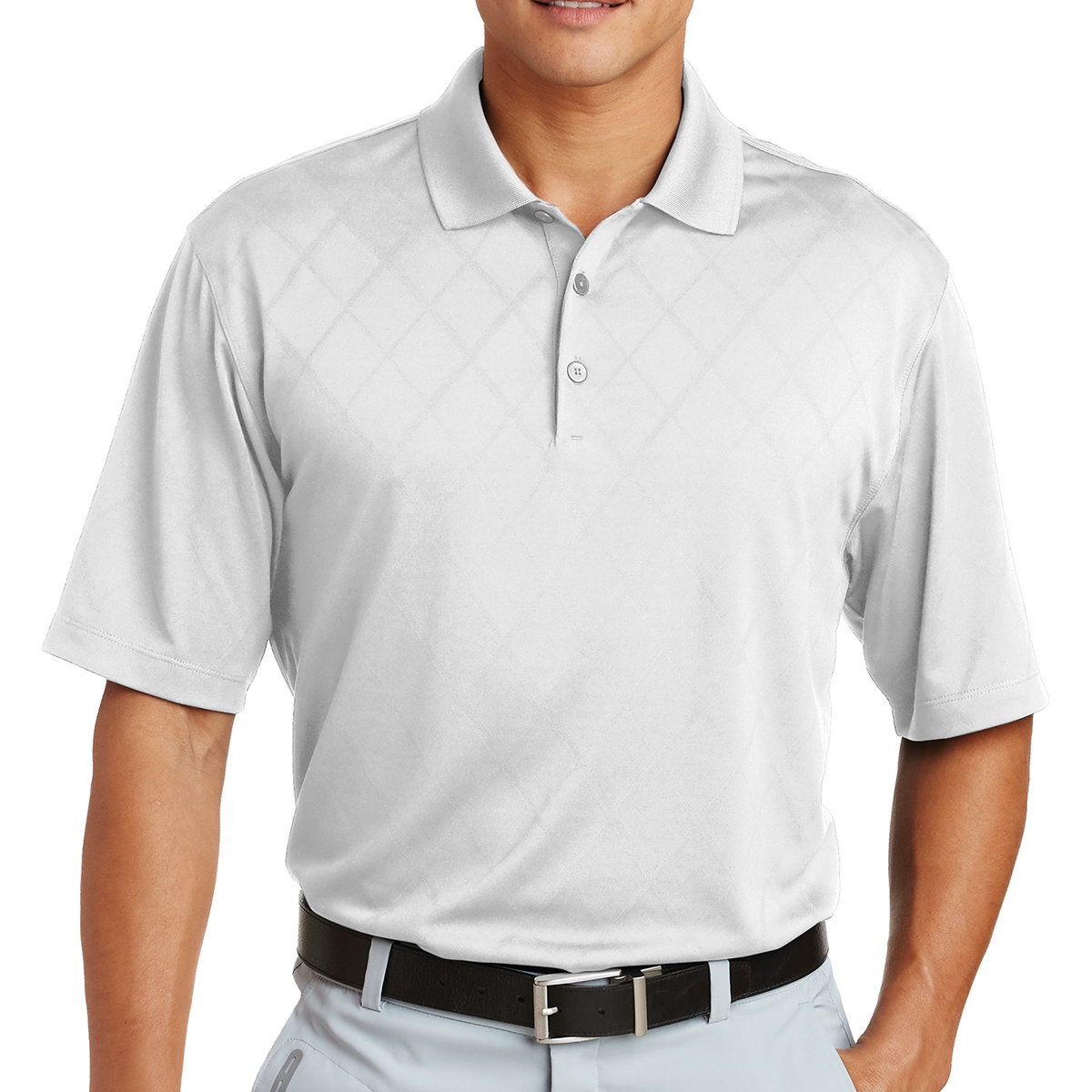 zoom_in Hover or clickTap to zoom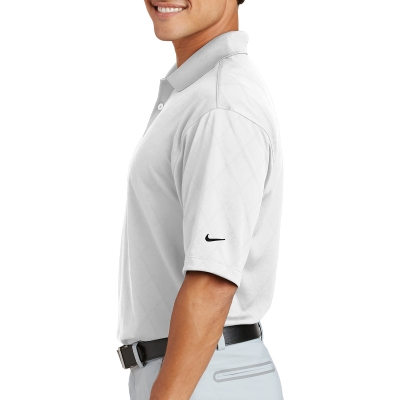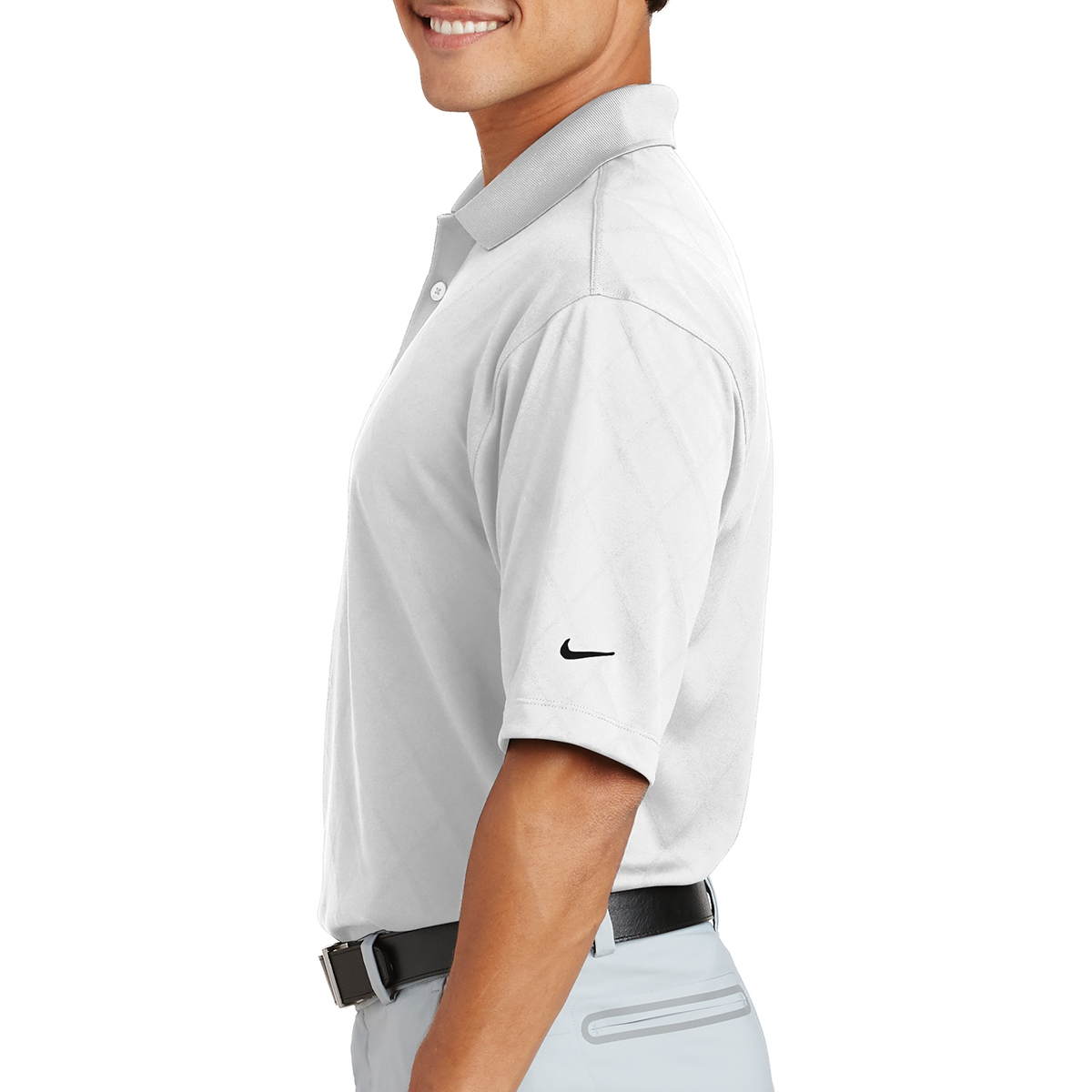 zoom_in Hover or clickTap to zoom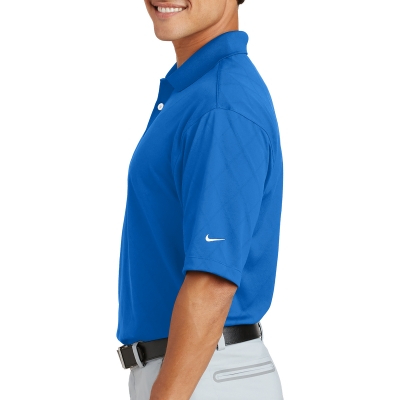 zoom_in Hover or clickTap to zoom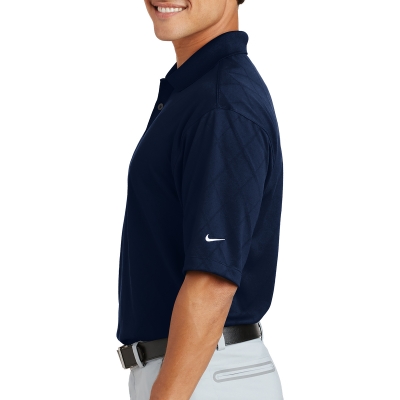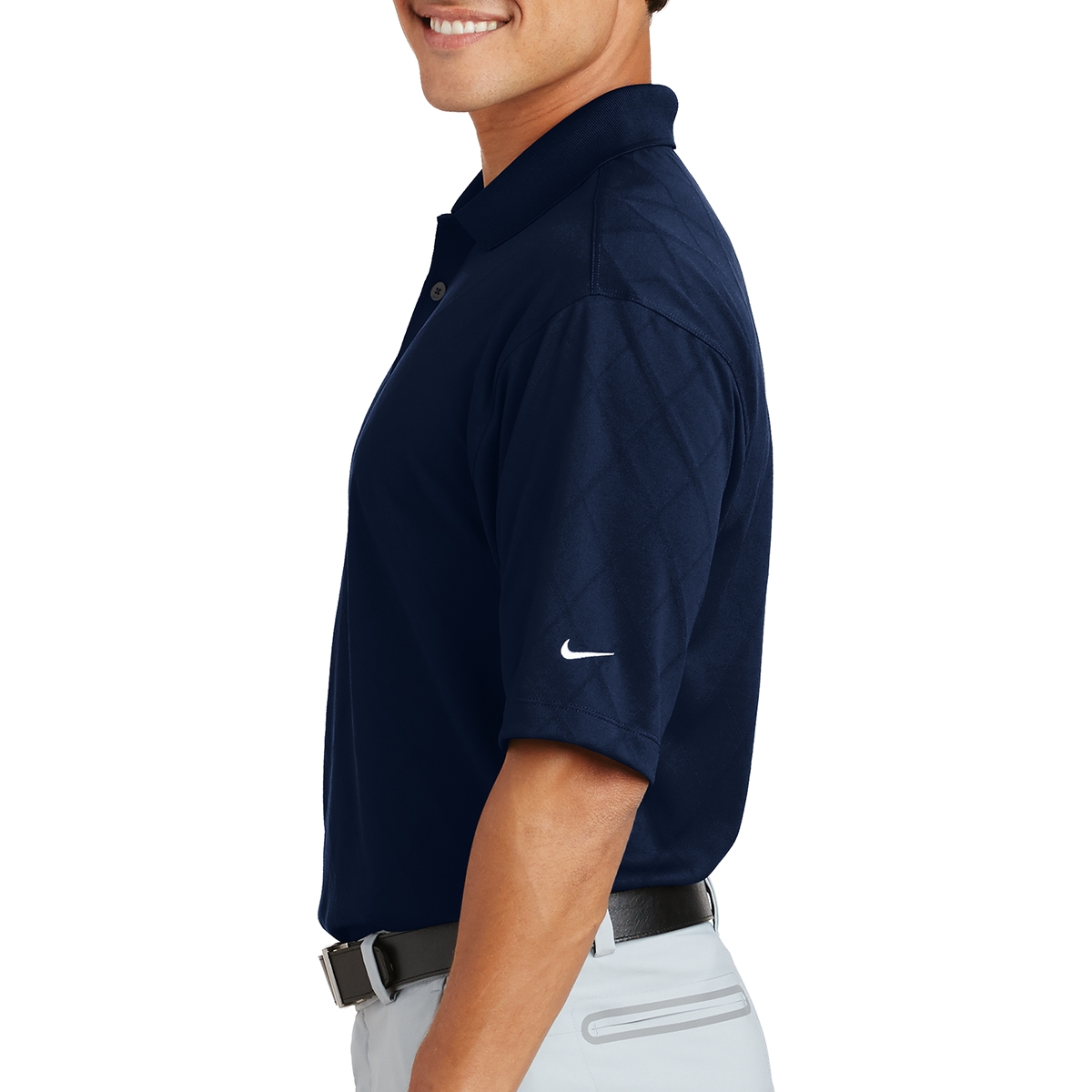 zoom_in Hover or clickTap to zoom
349899_midnightnavy_side.jpg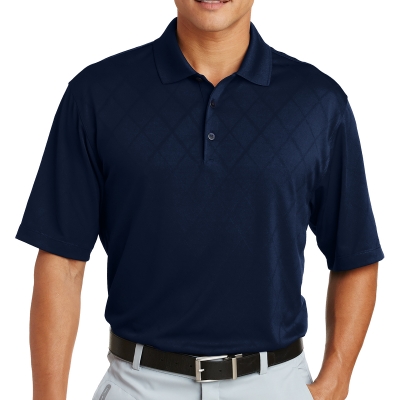 zoom_in Hover or clickTap to zoom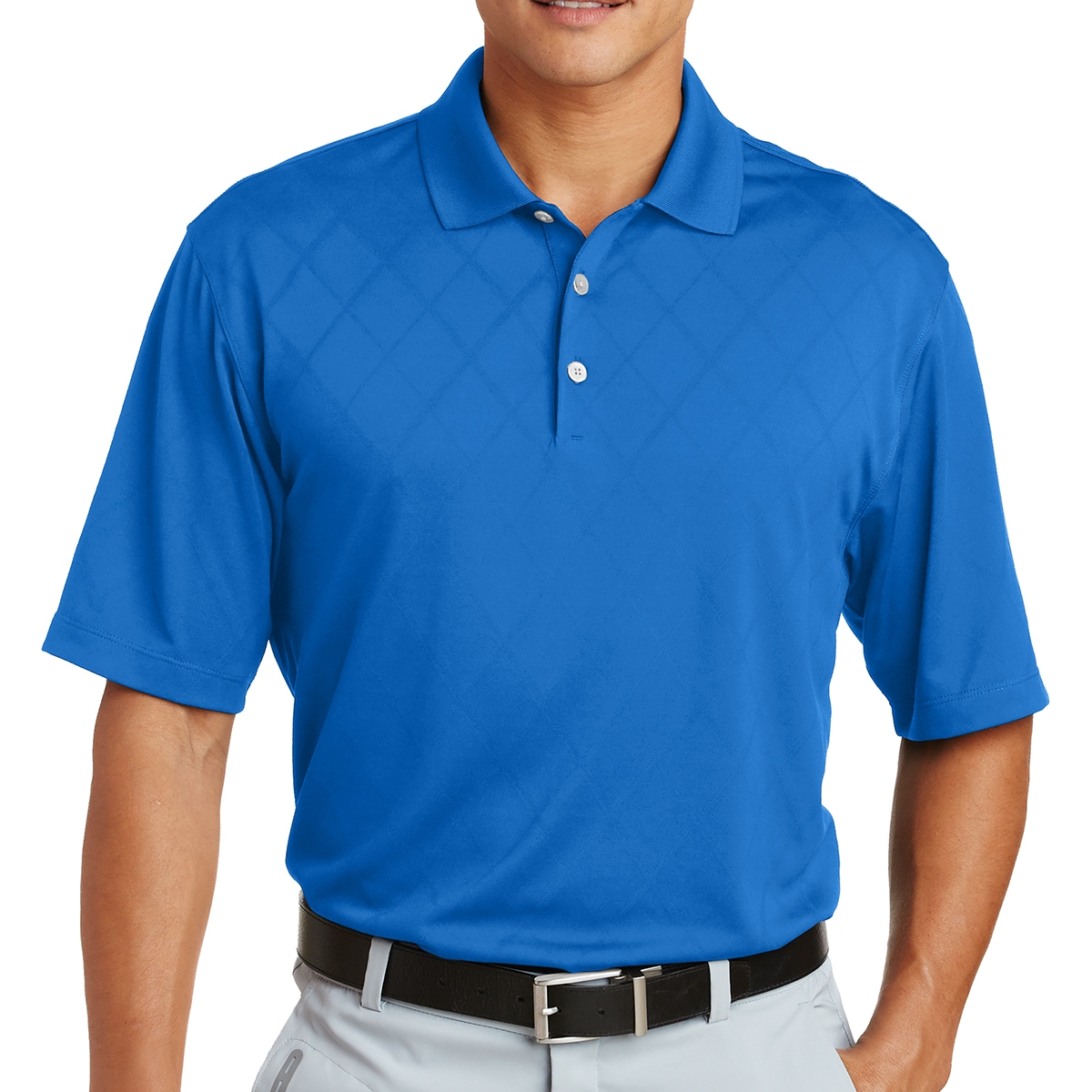 zoom_in Hover or clickTap to zoom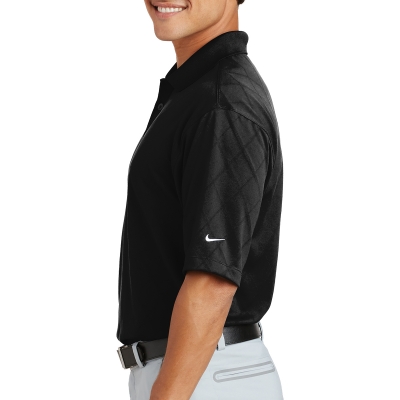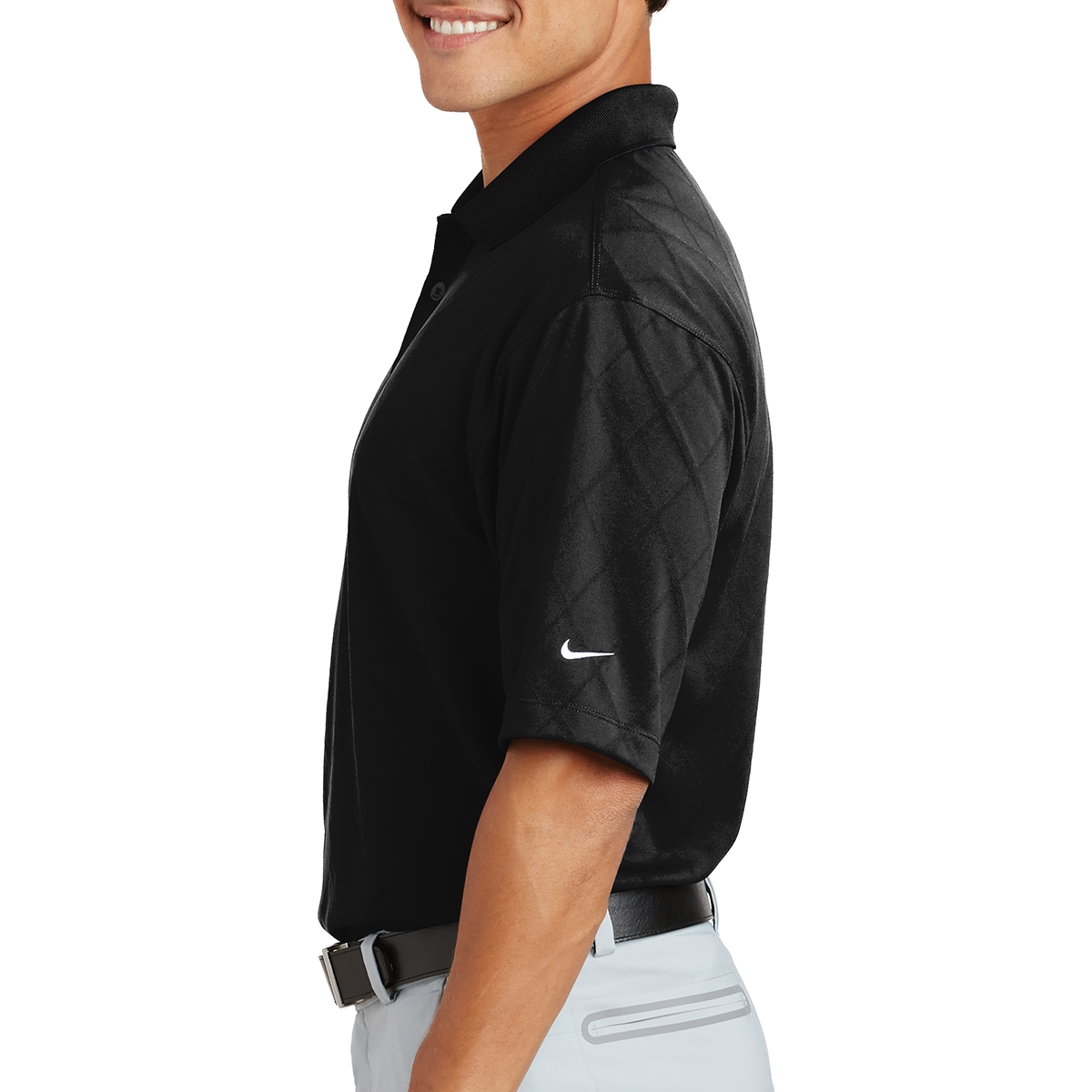 zoom_in Hover or clickTap to zoom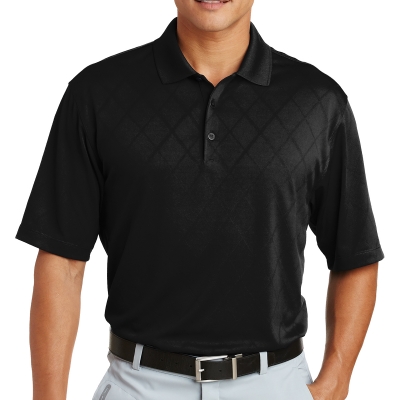 zoom_in Hover or clickTap to zoom
Previous
Next
Pricing
| | 24 | 96 | 144 | 288 | 504 | |
| --- | --- | --- | --- | --- | --- | --- |
| XS - XL Silk-Screen | - | $102.64 | $89.26 | $77.61 | $67.49 | 4C |
| 2XL Silk-Screen | - | $105.99 | $92.17 | $80.14 | $69.69 | 4C |
| 3XL Silk-Screen | - | $112.83 | $98.12 | $85.32 | $74.19 | 4C |
| 4XL Silk-Screen | - | $116.18 | $101.03 | $87.85 | $76.39 | 4C |
| XS - XL Embroidered | $121.36 | $105.53 | $91.77 | $79.80 | $69.39 | 5C |
| 2XL Embroidered | $125.21 | $108.88 | $94.68 | $82.33 | $71.59 | 5C |
| 3XL Embroidered | $133.08 | $115.72 | $100.63 | $87.50 | $76.09 | 5C |
| 4XL Embroidered | $136.93 | $119.07 | $103.54 | $90.03 | $78.29 | 5C |
Current Pricing is USD Retail
Packaging Options
Crafted from legendary Dri-FIT fabric, this shirt has an understated cross-over pattern that takes the style up a notch. Engineered for comfort and performance, it features a solid flat knit collar, three-button placket and open hem sleeves. The contrast Swoosh design trademark is embroidered on the left sleeve. Made of 6-ounce, 100% polyester Dri-FIT fabric.
COLORS AVAILABLE
Black, Midnight Navy, New Blue or White.
IMPRINT AREA AND METHOD
Silk-Screen: Standard: Left Chest: 4" W x 4" H • Optional: Right Sleeve: 2" W x 12" H
Optional Embroidered: Left Chest: 4" Diameter • Optional Right Sleeve: 3" W x 2" H. Add $2.50(C) for optional sleeve embroidery.

IMPRINT COLORS
SET UP CHARGE
Silk-Screen: $25.00(G) per color, per location. Colored Shirts: Add an additional set up charge per location for underlay. Set up charges also apply to re-orders.
ADDITIONAL COLOR/LOCATION
.25(G) per color, per location, per piece. Flash charge for additional locations on colors, add .25(G) per location, per piece.
COLOR CHANGE
$25.00(G) per color, per location.
CARE INSTRUCTIONS
Machine wash warm. Wash with like colors. Do not bleach. Tumble dry low. Cool iron. Do not dry clean or use softeners. Do not iron decoration.
EMBROIDERY INFORMATION
Price includes up to 7 thread colors and 5,000 stitches.

THREAD COLORS
All standard Madeira thread colors. Add .35(G) per shirt for Metallic Gold & Silver, per 1,000 stitches.

TAPE CHARGE
$100.00(G) for all new orders. For designs exceeding 5,000 stitches, add $35.00(G) per each additional 1,000 stitches to the embroidery tape charge and .35(G) running charge for every additional 1,000 stitches to the price of the shirt. Additional stitch charges also apply to all free tape orders.

PLEASE NOTE
Nike products may not be purchased without embellishment. Nike reserves the right to prohibit the addition to any Nike product of any trademark name, design or logo of an organization, business, school or team (or for an individual or other entity that does not meet certain standards. The decoration of any Nike garment with the proprietary mark, name or logo of any professional athletic organization or collegiate institution without the prior written authorization of both the owner of such mark, name or logo and Nike is expressly prohibited. The exportation of Nike product outside of the U.S. is prohibited (including to Puerto Rico, Guam and the Virgin Islands).

Apparel pricing changes weekly. Please check for current pricing before submitting your order.

There is a 15% restocking fee (plus freight) for all cancelled orders that have not reached production. Orders that have entered production cannot be cancelled.
No art template files found.
No art template files found.
Shipping Details
Quantity Per Box
Box Weight
Box Length
Box Width
Box Height
48
38 lbs.
21"
16"
13"
48
38 lbs.
25"
17"
13"
For exact packaging details, please run a Shipping Quote. Dimensions are in inches. Weight is in pounds.